Our Services
Spirit Bear Karate And Kobudo is all about getting you fit at your own pace. We are dedicated to making your body strong and healthy in a supportive environment.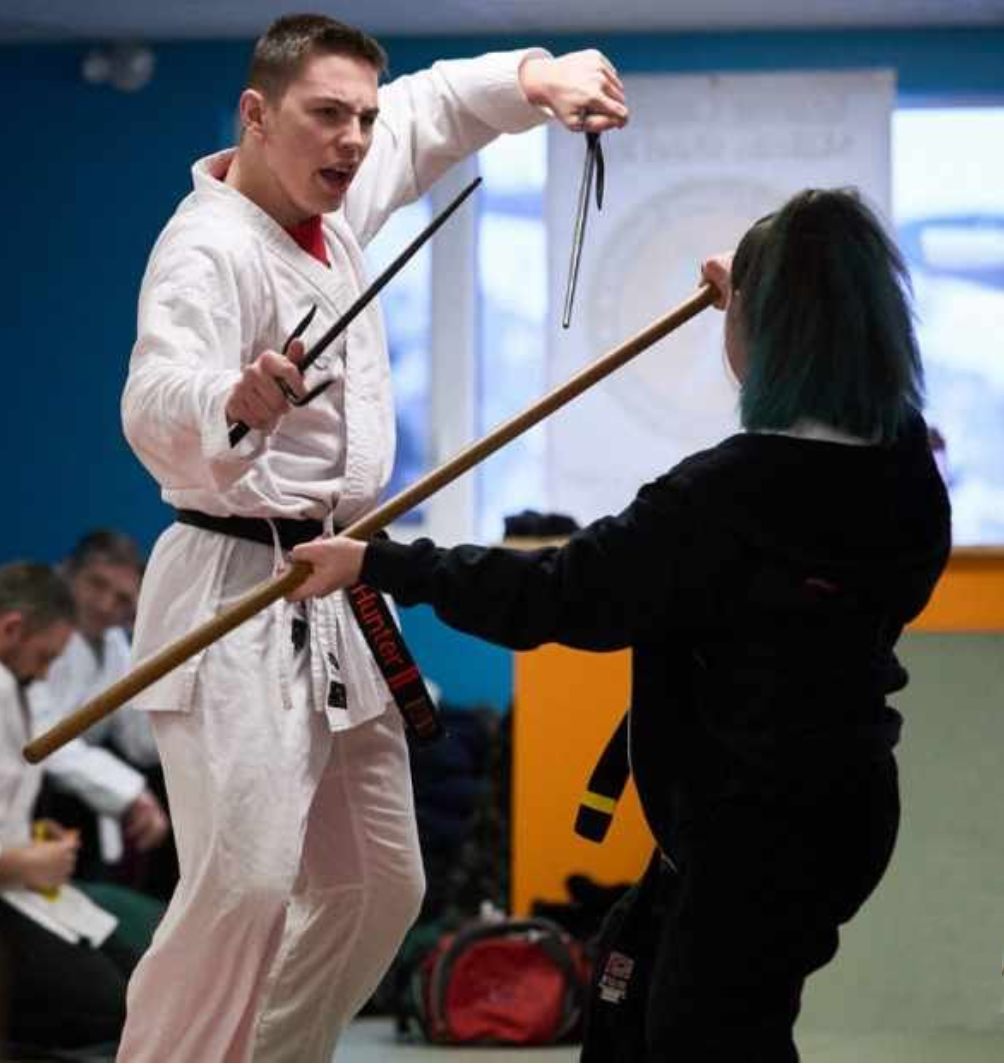 Directed and delivered by MATA certified instructors
Since 1993, MATA has been the must-have membership for martial arts school owners. Get all the tools, connections, and answers you need to succeed.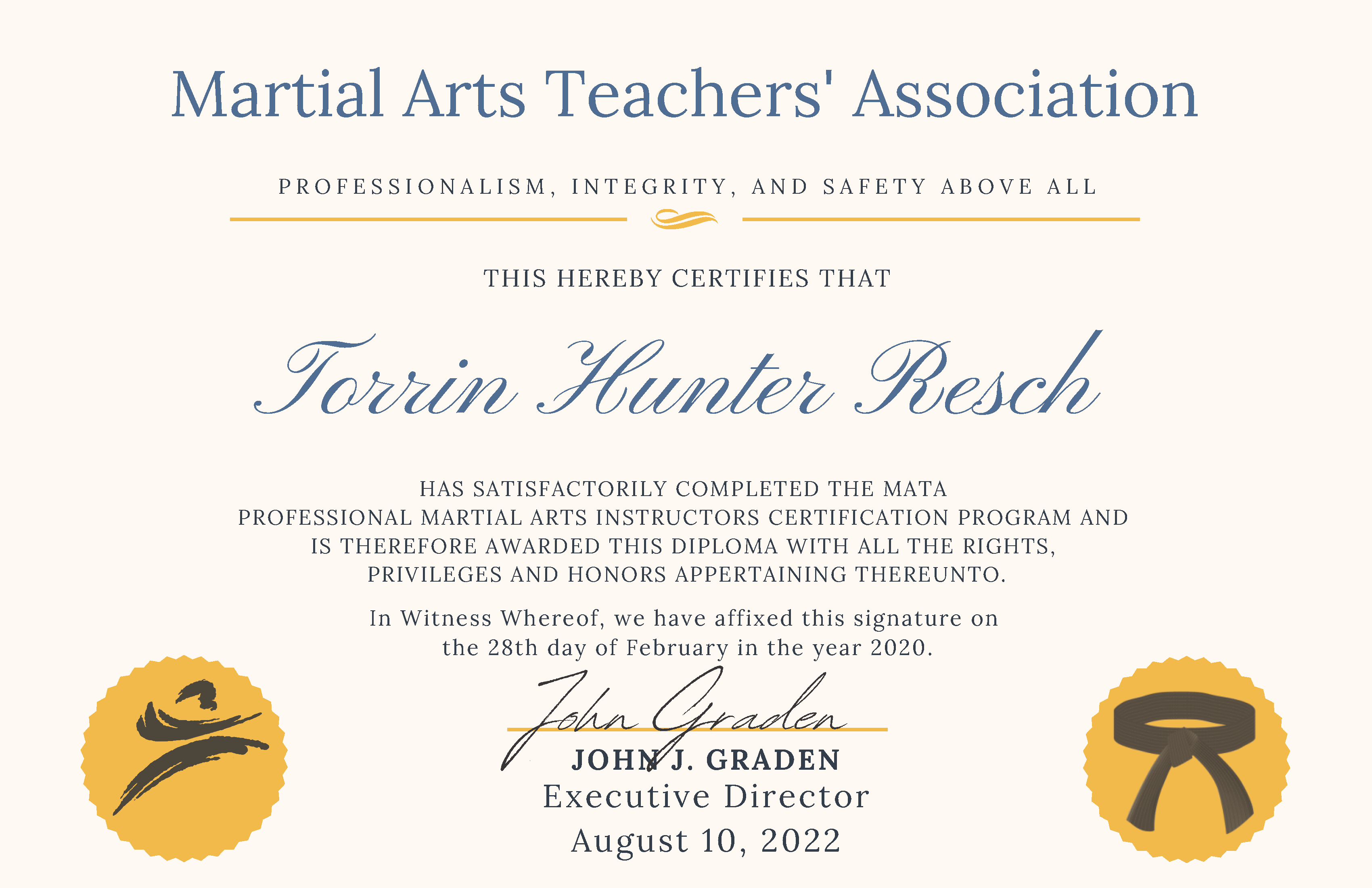 Our Instructors
Meet our expert instructors who will be happy to help you. Click on a profile to learn more about an instructor.
Karate History
Shorin Ryu Seibukan Karate (Seibukan means school of sacred art) evolved from Sunkunaihayashi-Ryu, which means "little (small) forest style". The founder of the Sunkunaihayashi (Shobayashi) ryu was Sensei Kyan Chotoku. He developed his style from Shuri-Te and Tomari-Te.
The name of the Shorin Ryu Sukunaihayashi style goes back to its Chinese origin, the Shaolin Monastery, where Chuan Fa or Shaolin Kung Fu originated. The first characters have been preserved to show the origin. (Sukunaihayashi or Shorin is the Japanese name for Shaolin).
The founder of Shorin-Ryu Seibukan Karate, Sensei Shimabukuro Zenryo (1909-1969), trained under Sensei Chotoku Kyan for 10 years before beginning to teach karate himself at his home. In 1962 he built his dojo, which he called "Seibukan". The name (Sei = saint; bu = art; kan = school) illustrates Master Shimabukuro's attitude towards karate. In karate circles, he was a highly valued member. In 1964 he was awarded the highest rank of Okinawa Karate by the All-Japan Karate-Do Federation - 10th Dan (red belt). In 1969 Master Zenryo Shimabukuro died.
Today his son, Shimabukuro Zenpo (10th Dan), is Supreme Sensei and teaches in Okinawa at ISSKA Headquarters.
Kobudo History
The history of Kobudo begins in the 15th century. At that time, neither Karate nor Kobudo could be practiced in public. Carrying and trading weapons was strictly forbidden to the residents of the Ryu-Kyu Islands. They were defenceless against attacks by vagrant Ronin or pirates. This was undoubtedly one reason why Kobudo weapons evolved from the tools of everyday use by farmers and fishermen.
In Okinawa and India, and China, learning the unarmed arts has always included the use of Kobudo weapons. On Okinawa, the principle applied: "The prerequisite for being a good karateka is mastering the Kobudo weapons. " On the way from traditional karate to sports karate, Kobudo fell more and more into oblivion.
To prevent this from happening, Sensei Yabuki Moden founded the Ryu-Kyu-Kobujutsu Association in 1925. He aimed to pass on the art of using traditional weapons. Sensei Taira Shinken was probably the most famous student of Sensei Yabuki Moden. He modified the katas of his masters, ordered them and thus developed 40 new Kobudo katas, which he named after the masters who created them.
Sensei Matayoshi Shinko learned the weapons Bo, Sai, Eku and Kama under his master Agena Shokuko. After that, he went to Chatan and practiced with Master Irei how to use Nunchaku and Tunkwa. In Manchuria, he also learned how to throw knives and lasso and horseback riding. In Shanghai, Master Kenai taught him Tinbei, Nunti, Surujin and other weapons. His son Matayoshi Shimpo continued his father's tradition.
One of his best students was Sensei Kanei Katsuyoshi, the founder of Jinbukan Kobudo. He added a primary school to the katas so that the students could initially practice the sometimes difficult techniques in isolation. The separate training of the basic school techniques makes the subsequent learning of a kata much easier. In 1993, Sensei Kanei passed away suddenly and unexpectedly.
One of his students was Sensei Measara Jamal, who brought Jinbukan Kobudo to Europe. Sensei Measara is recognized worldwide as an expert in Okinawa martial arts. He is in direct contact with the World Association of Kobudo on Okinwas. Together with Sensei Katsuyoshi Kanei he founded the International Okinawan Kobudo Kyokai Association.
Today's Kokusai Okinawa Kobudo Kyokai (Kobudo Association), under the current direction of Sensei Kanei Hitoshi, son of the legendary Kanei Katsuyoshi, strives to preserve and spread the unadulterated and traditional Kobudo as it was developed and taught by the old masters.
JOIN A CLASS
Join us at Spirit Bear Karate And Kobudo by joining a class below. Whether you want to tone up, improve strength, or practice self-defence. Our enthusiastic and supportive trainers will help you on your fitness journey.
Shorin-Ryu Karate
Ages 10+ Family Class
MON, WED 6:25 PM - 7:25 PM
$100 + GST /mo
Two 1-hour sessions each week (8 Classes/month)
Access to three trained instructors
Excellent cardio and stamina conditioning
10% discount for family members
Shorin-Ryu Karate
16+ Adult Class
MON & WED 7:30 PM - 8:30 PM
$100 + GST /mo
Two 1-hour sessions each week (8 Classes/month)
Access to three trained instructors
Excellent cardio and stamina conditioning
10% discount for family members
Kobudo (Weapons)
Classes For All Ages
Tuesday 7:00pm-8:00pm
$50 + GST /mo
Four 1-hour sessions each month (4 Classes)
Access to three trained instructors
Starts September 2022
Contact Us
Interested in taking a class or have any questions? Get in touch below and we'll be happy to help.